Big Food isn't dumb. And They're not about to let you spend your organic dollars outside of their domain. That's why – very early in the organic revolution – The largest food companies (Kraft, Pepsi, Nestle, etc) started buying up all of the Organic certifying bodies. They also started their own organic brands.
Bad news: They still control most of the food in our supermarkets.
Good news: the table below – shared by cornucopia.net – will give some insight into which organic brands are owned by Big Food.
More Good News: There's also a link that shows which organic brands are independently owned.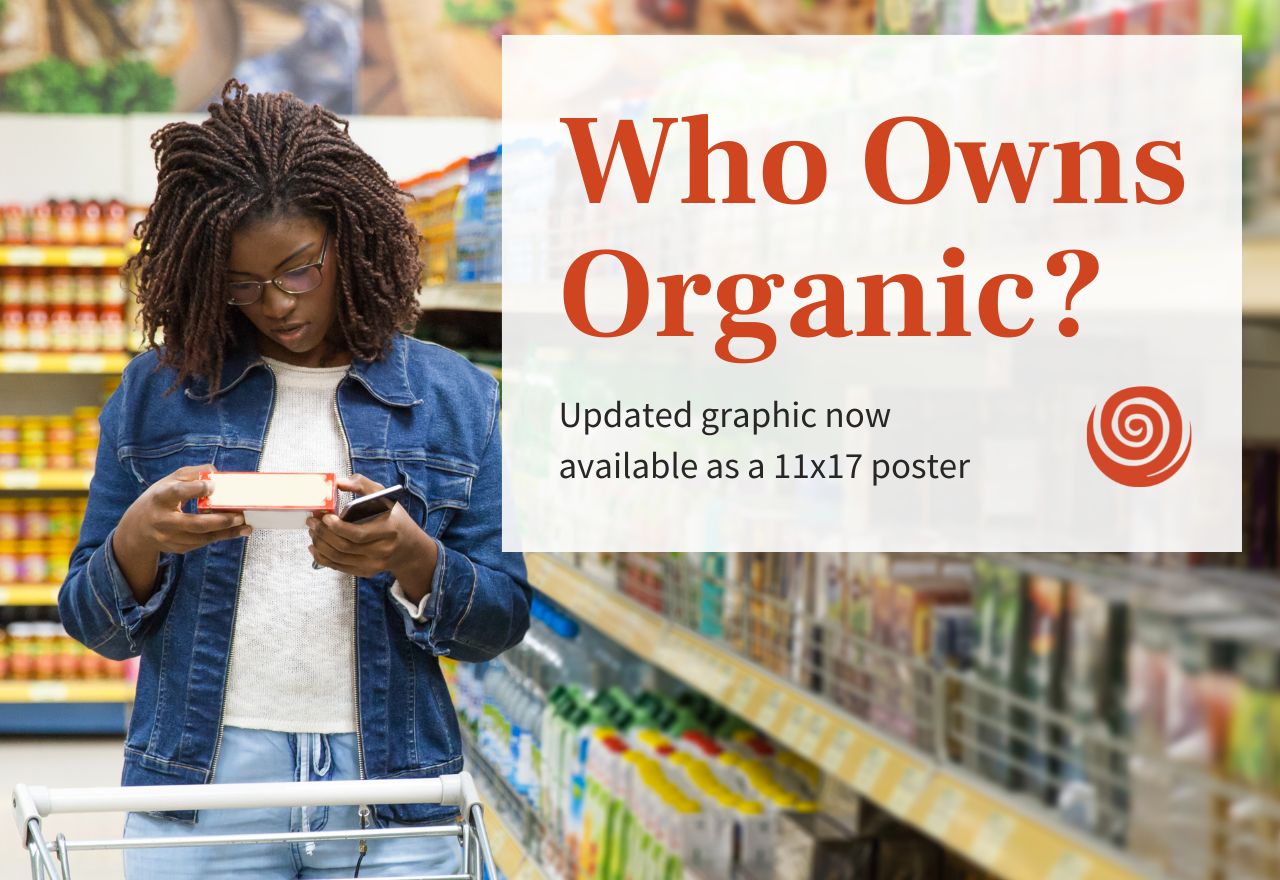 The success of the organic sector has not escaped the notice of corporate giants, which have been buying up organic brands and investing serious money into getting them into your carts.Cornucopia believes you have a right to know who owns these companies. That's why we have updated our popular Who Owns Organic? graphic, informed by the research of food systems expert Dr. Phil Howard, in a new poster that shows how a handful of large corporations control the marketplace for organic consumer packaged goods.

(To find the brands that are still independently owned, consult our new Independent Brand Project.)

As a watchdog organization, Cornucopia is committed to keeping you informed. Together we can fight for transparency in organic food.